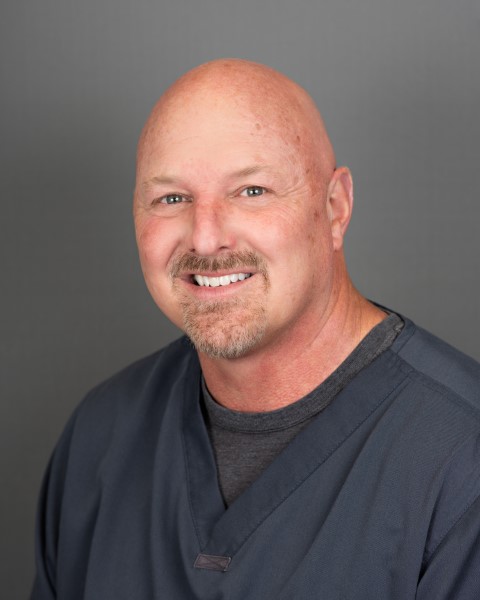 Peter J. Galdoni, D.D.S.
Attended Marquette University and Loyola School of Dentistry.
Memberships: American Dental Association, Illinois State Dental Association, Chicago Dental Society, and the Academy of General Dentistry.
I am married to Maureen and we have four boys and two dogs. My hobbies include music and sports. Professionally, my goal is to provide high quality, personalized dental care in accordance with my patients' needs and desires.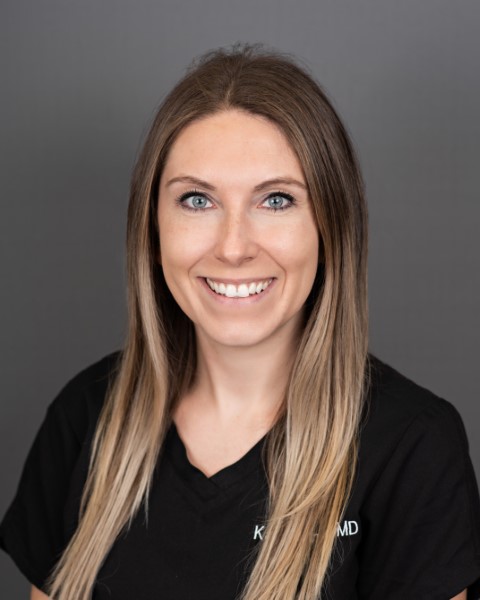 Kara Passolt Kung, D.M.D.
Attended the University of Iowa and Midwestern University – College of Dental Medicine.
Memberships: American Dental Association, Illinois State Dental Association, and the Chicago Dental Society
I am happy to be a part of the Morton Grove community here at Morton Grove Dental Associates. I enjoy getting to know all of my patients and developing treatment plans that are specific to each patient's needs. When I am not at the office, I enjoy traveling with my husband, trying new restaurants, and playing with our dog, Elvis.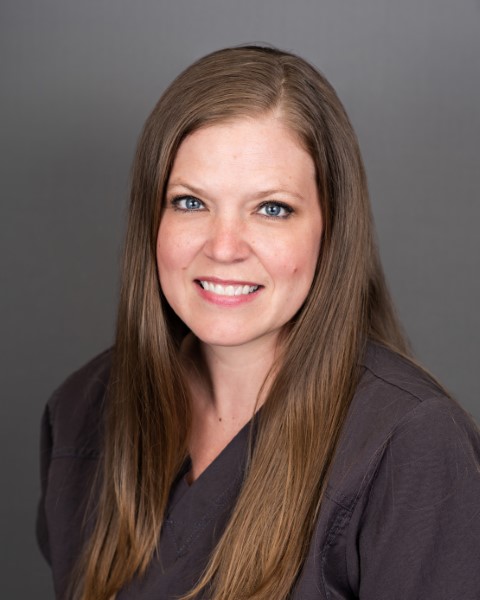 Jennifer Daleiden, Dental Hygienist
Dental Hygienist
Diploma: Kennedy-King/UIC Dental Hygiene
Memberships: American Dental Hygienists Association
I earned an Associate Degree in Applied Sciences-Dental Hygiene. I am a registered Dental Hygienist with certification to administer local anesthetic and nitrous oxide. My passion and purpose as a dental hygienist is to instruct, educate, and guide my patients in proper oral health. Outside of the dental office, I go home to my husband and my two boys who I absolutely adore. When I'm not at work, I spend as much time as possible with my husband and children, learning to cook and decorating our home. I truly enjoy caring for my patients each day, and look forward to meeting new ones!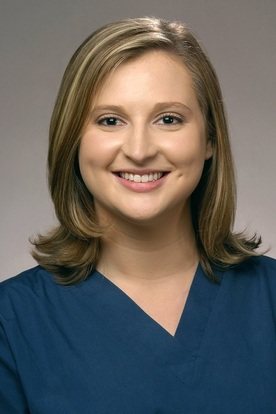 Melissa Waite, RDH
Dental Hygienist
Diplomas: Kirkwood Community College and Northern Illinois University.
I earned my Associate of Applied Science Degree in Dental Hygiene in 2015 from Kirkwood Community College in Cedar Rapids, Iowa and completed my clinical coursework at the University of Iowa College of Dentistry. While working as a Registered Dental Hygienist, I completed my Bachelor of Science Degree in Health Sciences from Northern Illinois University. I am certified to administer local anesthetic and nitrous oxide. I love educating patients on the link between oral and systemic health and I strive to provide dental care in a positive and relaxed environment. In my free time I love to travel, read, and ride my Peloton. I live with my loving husband, David, and our three dogs: two Pugs (Charlie & Maybelline) and a Newfoundland named Thor.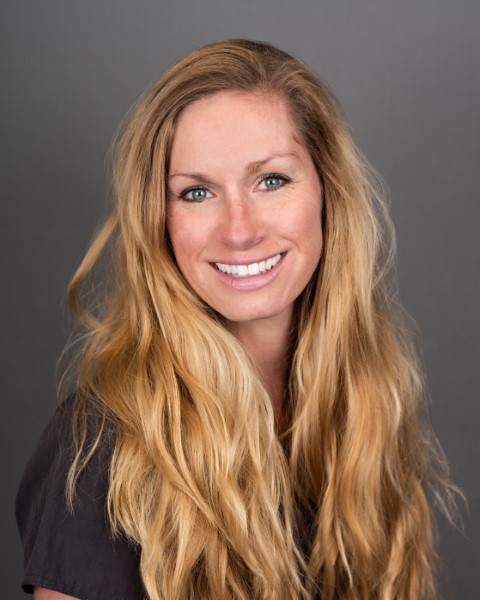 Kimmy Yaras
Dental Hygienist
Diploma: Harper College
I have been a registered dental hygienist for seventeen  years working in general dentistry and periodontal offices. I earned an Associate Degree in Applied Sciences along with my certificate in Dental Hygiene at Harper College. My experience in the dental field began when I worked as a receptionist at a dental office while I was still in high school and continued into a position as a dental assistant. During my continuing education within the hygiene field I earned certification to administer local anesthetic and nitrous oxide. I enjoy speaking with my patients and working with them to obtain excellent oral health.
When I am not working, I volunteer with local organizations such as the Cub Scouts and the local Parent Teacher Organization while also hanging out with my husband and five children. I love working with my patients and being part of the wonderful team here at Morton Grove Dental Associates.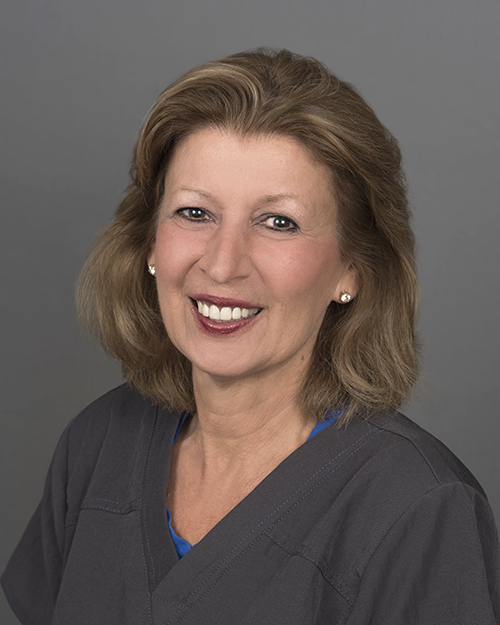 Rita Spatuzza
Dental Assistant
Diploma: Associates, Triton College
I am a certified dental assistant. I have been a dental assistant for over 16 years. I also have experience in different areas of dentistry, such as oral surgery, endodontics and periodontics. I recently received my certification in coronal polishing and sealants. I speak Spanish and Polish. I enjoy meeting new people and traveling.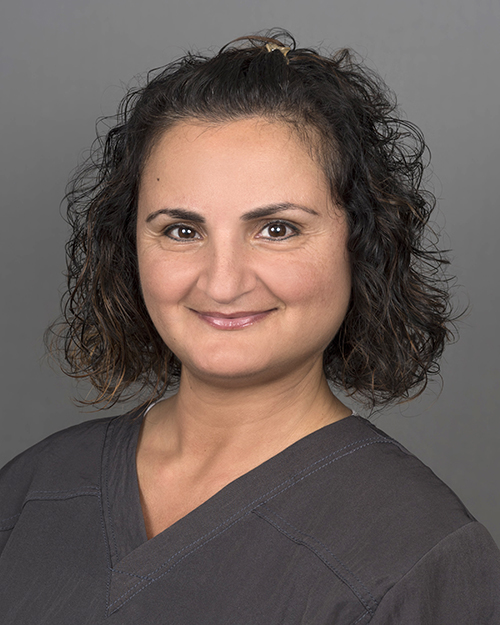 Shatha Droszcz
Dental Assistant
Diploma: Medical Assisting, Robert Morris College.
I have been working as a dental assistant for 9 years. I also live in Morton Grove with my husband and our daughter and our dog. I recently received my certification for coronal polishing and sealants. I enjoy doing surgical placement of implants and restoring implants. On my time off I enjoy going to the health club with my daughter.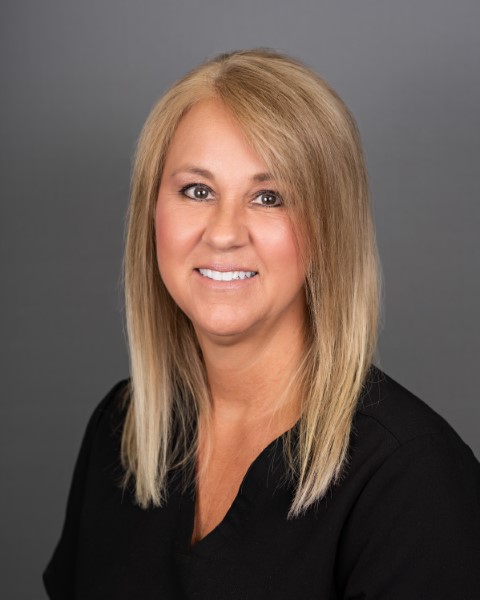 Shari Bertini
Office Manager
Diplomas: BA Loyola University Chicago, MA Concordia University, River Forest
My name is Shari. I have worked for Morton Grove Dental Associates since it opened in 1991, first as a Dental Assistant/Front Desk receptionist, and now as the Office Manager. I have a bachelors degree in education and a masters degree in curriculum and instruction. I taught Elementary Education for 4 years before starting our family. We have 2 girls. Nicole is now an elementary school teacher and Danielle attends the University of Illinois Urbana/Champaign, majoring in both psychology and communications. We have lived in Park Ridge since 1999 and share our home with a shih tzu/pekinese named Cookie. I enjoy reading and spending time with family and friends.
I believe in getting to know the specific needs of each patient so that I am better able to add a much appreciated "personal touch" to your dental experience, and make it as comfortable as possible for each of our patients. There probably isn't a dental question that you can ask me that I won't be able to answer. I will always greet you with a friendly smile the moment you walk in our door!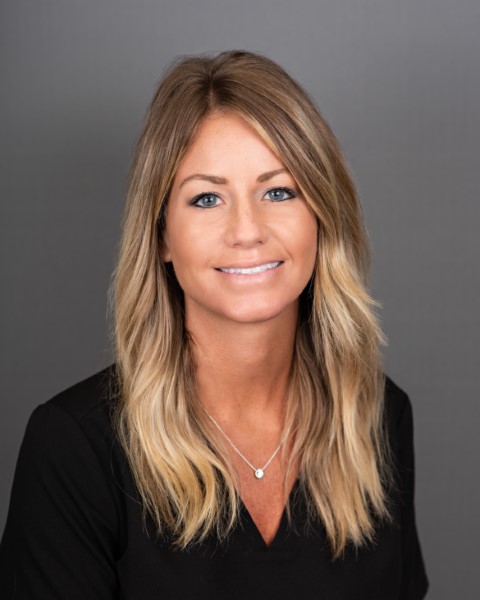 Kristine Korzun
Office Assistant
I first experienced the office as a young patient. I was then hired to work full-time as a dental assistant and front desk receptionist. Since getting married and having 2 children, I now work part-time at the office. My husband and I have 2 children ages 9 and 7. We enjoy lots of time together including being in the outdoors, going fishing, and playing games.
I enjoy making our patients dental visits as comfortable as possible, and answering any questions or concerns that they may have. I am qualified to help each and every patient with their specific insurance plans, and help ensure that their experience at our office is as stress free as possible.